Wedding Transportation
Getting married is one of the most exciting and wonderful events you will plan in your lifetime, so you want to make sure you have the perfect day.  There is so much to do for a wedding; first and foremost, you shop for your wedding gown; then the flowers, DJ or band, wedding rings, venue, and so much more.  But what people forget, or put on the back burner is their wedding transportation.  Your wedding transportation is just as important as your venue; if you do not book your wedding transportation, you will not be getting to that venue.  It is very important to make sure you have the best Wedding Transportation and the safest wedding transportation for your bridal party and guests.  There are many different transportation needs for a wedding; there is the Antique for the Bride and the Special Person giving her away in the beginning and her husband or partner at the end of the ceremony.  There are stretch limousines and wedding party buses of all sizes for your wedding party, or the family of the bride and groom; there are wedding shuttles for your guests.  Once you pick your wedding day and the venue, your wedding limousines should be next.
Reliable, safe, professional and affordable wedding transportation is essential for your wedding that will show up on time.  You should do research to see what company will fit your needs.  You want to make sure that your transportation company is reputable; don't pick a company that doesn't have all your transportation wedding needs.  Whether you are having a small intimate wedding and all you would need is a small stretch limousine, or a huge elaborate wedding that you would need larger limousines or wedding buses, your transportation needs must be met.  There are many different options for you to choose from; there are stunning Exotic cars for the bride and groom such as Phantoms, Rolls Royce's, Bentley's, and so much more; a vintage Antique car is so classy and most companies will provide a bottle of Champagne in the Antique car for the bride and groom to enjoy together after their ceremony.  There are comfortable limousines such as stretch Chrysler 300's or Lincoln Stretch Limousines and party buses for your bridal party in many different sizes.  There is a 6 passenger limousine which has a three seater bench seat facing another three seater bench which is convenient for everyone in the vehicle to see and speak with each other; if that limousine is too small, there are 8 passenger limousines and 10 passenger limousines which have wrap around seating; SUV's that hold up to 14 people; Hummers, Escalades and Party Buses that hold up to 20 people or more.  Wedding Party Buses have wrap around seating which allows everyone to stand with the option of sitting or standing.
Wedding Transportation in Long Island, NY
The most thoughtful thing you could do for your guests is to provide shuttle transportation from the Hotel to the Venue.  This shows your guests how much they mean to you by providing a spacious and clean shuttle bus so they don't have to worry about driving their own car, and be able to enjoy cocktails at your wedding without drinking and driving.  Also, your guests wouldn't have to wait for valet to bring their car to them at the end of the evening, standing outside on a long line in the rain, cold, or worse, in the snow, and in high heels; instead, they walk out of your venue and right onto the shuttle bus which is waiting for them.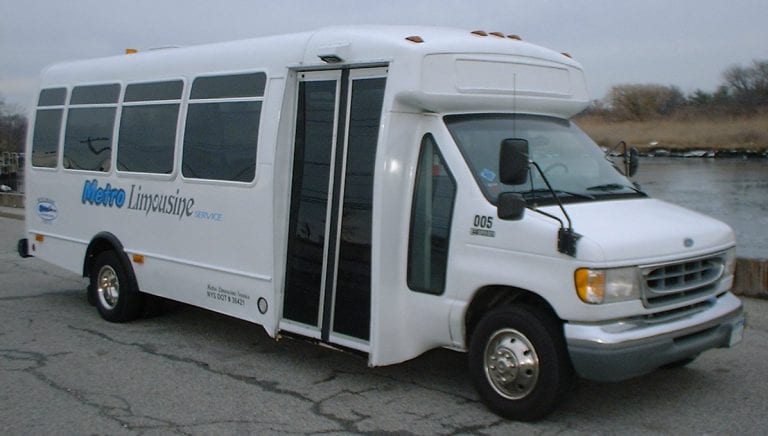 Shuttle Buses have plenty of room, with big comfortable plush seats.  I highly recommend a shuttle bus over a party bus for your guests for a few reasons; the comfortably is much greater, hands down.  You will not be sandwiched in between two people, have people standing over you because there is no room, and I honestly feel that people do not have to pre-game with flashing lights and loud dance music before your wedding.  This is your wedding, not a football game.  Also, at the end of the night, your guests want to be taken back to their hotel room in comfort, not flashing lights with people standing over them.
Shuttle Buses usually wait outside your venue for the duration of your wedding.  This is very convenient because it gives your guests the option to leave your wedding if they need to, and go back to the hotel.  Whether they are elderly, or if you have children attending your wedding, the shuttle bus can take them back to the hotel and then go back to your venue and wait for the rest of your guests.
Most shuttle buses seat 56 people; if you have more guests that need transportation take note of how close the hotel is to the venue, if they can make multiple trips, you might not need to spend the extra money on two Shuttle Buses.
Some limousine companies also have Trolleys; renting a trolley looks really cute for a wedding, however, if you do rent a trolley, make sure it is fully enclosed; if it rains, you do not want your guests to get wet and be uncomfortable before they get to your wedding.  Most companies provide water in their vehicles; this is also a nice feature and another thoughtful gesture for your guests.
You should try to get all of your Wedding Transportation vehicles from one company.  If you are renting a descent amount of wedding vehicles, you might want to ask them if they will give you a discount.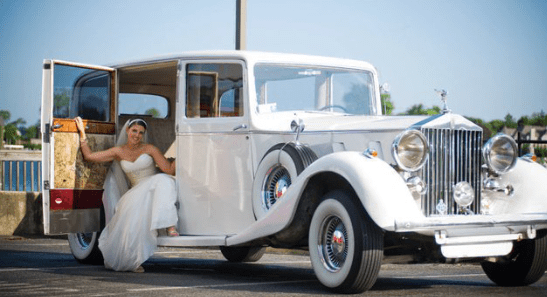 Authors Bio : Metro Limousine Service is a privately owned limousine and Party Bus Transportation company servicing the Freeport community in Long Island, NY for over 15 years. We offer the Best service for Weddings. In addition, we also offer service for Proms, Wine Tours, Beer Tours, Sweet 16 Birthdays, Jones Beach Theater and Nights Out. Unlike other companies, Metro Limousine Service thinks outside the box. We have created many specialty travel packages over the years including; Long Island Brewery Tours, LI Vineyard Tours® & in addition offer travel service for Proms, Wine Tours, Beer Tours, Sweet 16 Birthdays, Weddings, Bachelorette Parties and Nights Out. With an old fashion sense of pride and a modern day fleet, you are sure to enjoy the many wonderful travel packages this limousine & party bus events company provides. If you are interested in Booking Wedding Transportation in Long Island, NY call Toll Free at (888)-METRO-LIMO or locally in Nassau County at (516)-LIMO-RENTAL &/or (516)-LIMO-SERVICE
Read more…