I came across an interesting site about how you no longer need an office to operate your business. Click the link below and let me know what you think.
OPUS VIRTUAL OFFICES - Special Offer!
We provide you with state of the art virtual office technology and an infrastucture that will ensure stability. We are on our way to becoming one of the largest and most popular Virtual Office Services companies in the country. We cater to all business types and sizes. Whether your a startup, just starting out and looking for the most cost efficient way to do so or an already established corporation interested in expanding your operations to more than one location, our virtual office solutions work. Our services are free of hassle and have no hidden clauses. Focus on what you do best and let us handle the rest.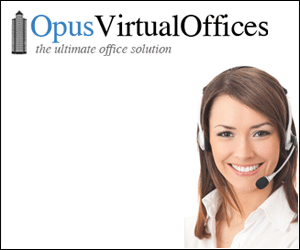 Click Here to go to the site.
Read more…