Continuous potato chip seasoning machine is used for food seasoning in the food production process. This equipment has an inclination-type seasoning drum, fully automatic control of speed, and material capacity, which is suitable for continuous seasoning operations on the assembly line.
Equipped with a screw powder feeding device, and can be stirred at the same time as the powder is sprinkled, so that the seasoning does not occur due to the difference in specific gravity, back to halogen, the formation of formation, adhesion, hood empty.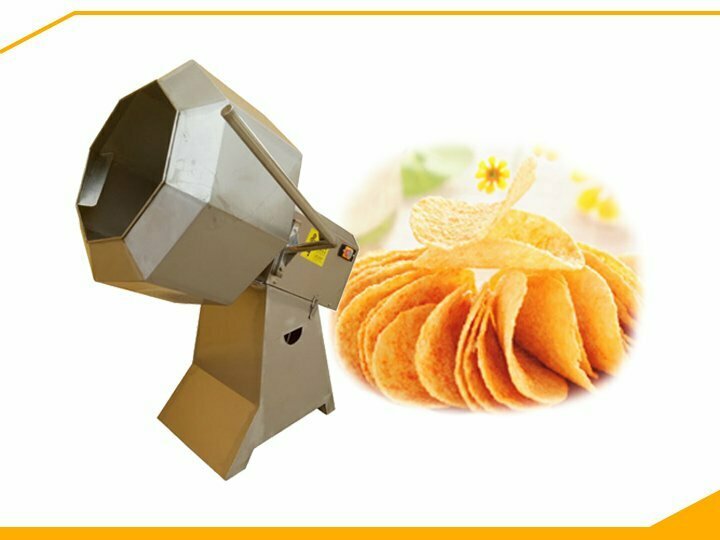 Equipped with stirring powder, uniform, quantitative, and accurate. The product integrates electromagnetic, optical control, electric control, and digital delay, with a high degree of automation. Drum mixer
Structure: The equipment is composed of main parts such as bracket, roller, roller transmission system, dusting system, dusting transmission system, switchboard, etc. Operation steps:
(1) Connect the device to the power supply, the device uses 220v power input, the output drum motor is 380v, and the dusting motor is 220v
(2) Start the drum motor, the drum will slowly start to normal speed. Start the dusting motor, and the dusting device starts to work.
(3) The raw materials that need to be stirred and seasoned are continuously fed into the seasoning machine from the inlet by a conveyor or artificially slowly
(4) Turn on the powder-spreading motor to sprinkle the seasoning uniformly in the drum;
(5) Check each operation part and make sure it can work after normal operation.